Yummy Caramel Apple Cider
IngridH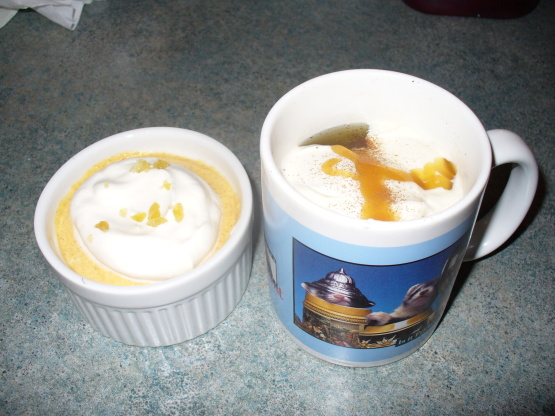 We discovered this yummy drink at Starbucks a few years back. I made it a mission to figure out how to make it at home. Our family has enjoyed our homemade version for a couple years now and think it's better than Starbucks. It tastes best with homemade whipped cream instead of other substitutions, so it takes a little bit more work - but you won't regret it. It's sooooo good! You can use cinnamon extract in place of the Starbucks Cinnamon Dolce syrup. It's a sweet, hot drink - Enjoy!
First, put small glass mixing bowl & mixer beaters in freezer (for whipping cream, recipe to follow).
Heat cider ingredients on stovetop or crockpot until steaming (if using cinnamon extract, you'll want to use a little less than recipe calls for).
Divide into 8 mugs, top with whipped cream.
Drizzle caramel syrup on top of whipped cream. Sprinkle with cinnamon.
Serve immediately. Enjoy!
WHIPPED CREAM: Using a small glass mixing bowl & mixer beaters (that have been chilled in the freezer) mix the whipped cream ingredients until it thickens. Wait to make this until the cider is ready to be served.