Yummy Beet Salad With Raspberry Dressing
msmia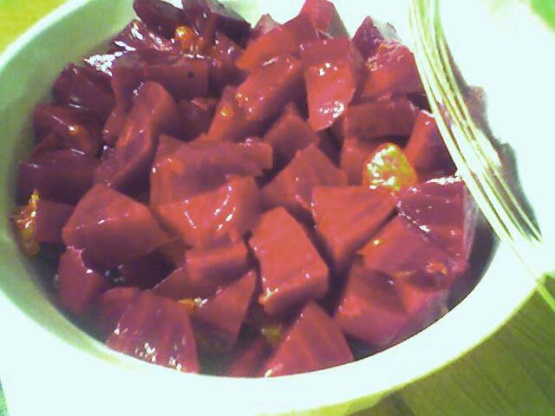 Totally Delicious ! If you love beets but are tired of serving them plain, then you have to try this. I have been perfecting this recipe for the past few weeks and I think I have found a winner. I served it to the family last night and they were almost licking their plates ! This salad is bester served cold or room temperature. Enjoy !
Cut the tops off the beets and boil whole beets until tender -- about 15-20 minutes. Drain and cut into quarters. Section the mandarin oranges into small pieces or if using canned, then drain the liquid from the oranges.
Put the quarter beets and mandarin oranges into a medium sized bowl. Mix the dressing and pour over it. Mix thoroughly. Best to let this sit for 1/2 to allow the flavours to blend before serving.