lazyme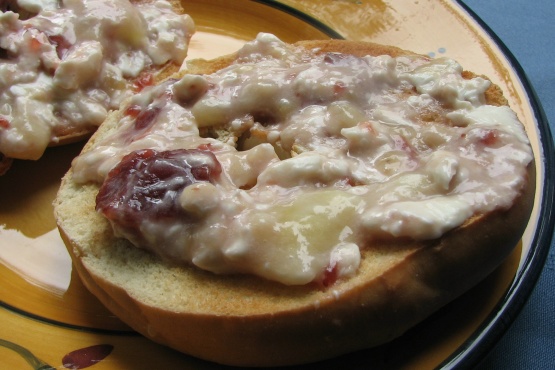 I serve this open faced, but you could make it into a sammy. Great start to the day with a cuppa joe.

Sensational: a truly wonderful blend of flavours. Just loved the banana and cream cheese mashed together. I added just one teaspoon of blackberry jam - all I had on hand - and it was a great addition. I then followed JenniferK2's suggestion in an earlier review of adding two rashers of bacon. Goodbye regular bacon sandwich! I'll be making this often for totally yummy weekend breakfasts! So thank you, MsSally, for sharing this recipe, and thank you, JenniferK2, for your great suggestion of adding the bacon! Made for Every "DAY" Is A Holiday!
Mix cream cheese, banana and preserves.
Spread on toasted bagel and enjoy.