Karen..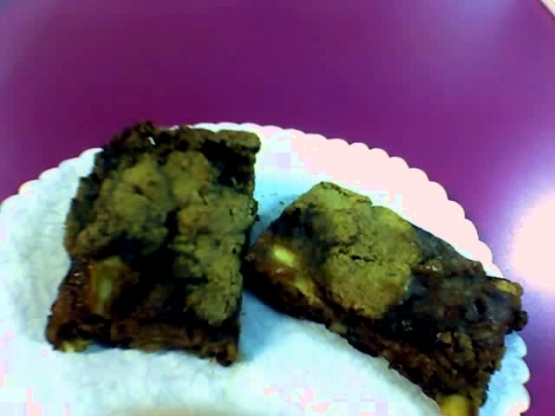 This is a very moist, yummy, apple cake. An Aunt gave this Recipe to me years ago. It has been a family favorite. Enjoy

This cake is fabulous! I was worried when I was mixing it because after I added the dry ingredients I had what looked like a cookie dough instead of a cake batter. It was a bit hard to incorporate the apples and walnuts into this mixture and I had to spread and pat it into the pan instead of pouring it, but it ended up turning out wonderful. It is so loaded with apples and has a great texture. Thanks for sharing! P.S. I needed 45 minutes and I baked in a glass pyrex dish.
Preheat oven 350 degrees.
Grease 9x13 pan.
Beat eggs,sugar and oil, together.
Add flour, soda and cinnamon.
Mix well.
Add apples and walnuts, mix together.
Pour into prepared pan.
Bake 40 to 45 minutes.