Prep 15 mins
Cook 45 mins
So simple to make, and just as good as candied yams that take so long! This is a great recipe for a holiday side dish, or anytime! A real time saver and great when theres just not enough room in the oven on Holidays. The little ones even like Yams this way.
Directions
***1st Method.
Cook yams in microwave, cool, peel, slice.
Melt butter in a bowl in microwave.
Mix in all ingredients except the yams and marshmallows, including a very small amount of the yam liquid.
Place cut yams in an ungreased 9 x 12 Broiler safe baking dish.
Drop the mixed ingredients on top by the spoonful.
*Important-Do not stir in the ingredients, or smash up the Yams slices.
Bake in hot oven at 350 degrees for 45 minutes.
Remove from oven and top with the Mini Marshmallows.
Place under low heat broiler just long enough for the Marshmallows to turn a golden brown.
***2nd Method: This method is very quick, and saves time and oven space on holidays.
Microwave the prepared yams (see above) until bubbling hot on high for approximately 6-8 minutes.
Top the hot yams with the marshmallows and set aside long enough for the marshmallows to melt some.
Place under broiler set fairly low until the marshmallows are golden brown.
Note: Watch carefully, the Marshmallows brown very quickly under the broiler.
Enjoy!
Most Helpful
I had a very nice rolled turkey breast roast to bake, and I'd always heard about this type of side dish with turkey, but never made it before. I found your recipe and followed your first method, expecting something exotic with the very plain meat. Your recipe was easy enough to make, and I didn't substitute anything, except for cutting up ordinary marshmallows as the mini's are not available here. I'm sorry, but no-one liked this. It was so sweet that my husband asked rather sarcastically why I didn't keep it back and served it with custard for dessert. The vanilla and coconut, I thought, were especially out of place here as the scent and flavour, with the meat, was a disaster. A very strange recipe. I was grateful that I'd also cooked plainer veggies to got with the meat. Thank you for posting.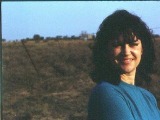 I tried this recipe because I saw the low rating and thought it couldnt be that bad and I had a small sweet poatoe half I needed to use up (I scaled this recipe down to serve about 2 people). This is not a savory dish at all, more of a dessert if you look at the recipe that way you will be very pleased BUT if you are looking for a savory type side dish this is not for you. All in all a very good candied yam type recipe. Will make again when that sweet tooth is aching!