Yule Love These Sugar Plum Cookies
Prep 20 mins
Cook 10 mins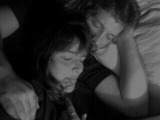 A simple recipe using cookie dough and jam, yet eye-catching elegant at your buffet table. You will need a small 3/4" cookie cutter with a simple design. You can also make your own sugar cookies or slice the pre-made ones thicker, then roll them out with a rolling pin to make larger cookies. :)
453.59 g refrigerated sugar cookie dough (Pillsbury refrigerated log style)
59.14 ml plum preserves
colored crystal sugar (green and or red)
Directions
Preheat oven to 400°F Slice cookies into 1/8 inch slices.
To half the cookies, cut out centers using a small Christmas cookie cutter (or carefully use a sharp pointed knife to make a tree or simple design).
To the other half, use a marble or small round item and indent a small well in the center, rolling almost to the edges with the marble.
Place about 1/2 tsp of the plum preserves leaving the edges free of jam. Top with the cut out slices. Press edges to seal and sprinkle with the colored sugar crystals.
Place onto a parchment lined baking sheet and bake aprox 8-10 minutes.
Most Helpful
I am OBVIOUSLY not good with pre-made cookie dough ~ I had the WORST time with this... :( but the results were DELICIOUS. I used strawberry preserves, and even DD, who is not a fan of sugar cookies, kept stealing them off the plate ~ they WERE NOT pretty but that was my fault, not yours. I used a star-shaped cookie cutter and the ones that came out, came out great - I had to piece the others together. I will try this recipe again, as they were a hit at our church, even though most were not real pretty, my cookie tray was EMPTY at the end of the evening :) This recipe would be great for any occasion I think, just change the design of your cookie cutter to fit the theme. Thanks 2Bleu for sharing the recipe ~ made for HOLIDAY PRMR, December 2009!

My cookies didn't come out looking like the picture, but that's okay since I just made them for fun. I also used raspberry preserves, and they still taste very, very yummy!

I tried this using a home made sugar cookie dough and homemade plum preserves. Despite great beginnings, I was had some trouble with the final results as the dough beneath the preserves didn't quite set up and was unpleasant in taste and texture. Not really quite sure what happened as I love pocket or filled cookies and have had no trouble before. Wondering if the dough I chose as basic sugar cookie was perhaps too delicate for the jam, and that the results using commercial dough in the end would have been superior. The cookies were very pretty and I did use the small 6-point star from my Linzer cookie cutter.