Yule Love These Sugar Plum Cookies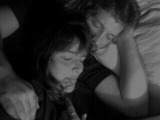 A simple recipe using cookie dough and jam, yet eye-catching elegant at your buffet table. You will need a small 3/4" cookie cutter with a simple design. You can also make your own sugar cookies or slice the pre-made ones thicker, then roll them out with a rolling pin to make larger cookies. :)
Ingredients
Nutrition
453.59

g refrigerated sugar cookie dough (Pillsbury refrigerated log style)

59.14

ml plum preserves
colored crystal sugar (green and or red)
Directions
Preheat oven to 400°F Slice cookies into 1/8 inch slices.
To half the cookies, cut out centers using a small Christmas cookie cutter (or carefully use a sharp pointed knife to make a tree or simple design).
To the other half, use a marble or small round item and indent a small well in the center, rolling almost to the edges with the marble.
Place about 1/2 tsp of the plum preserves leaving the edges free of jam. Top with the cut out slices. Press edges to seal and sprinkle with the colored sugar crystals.
Place onto a parchment lined baking sheet and bake aprox 8-10 minutes.