Mykila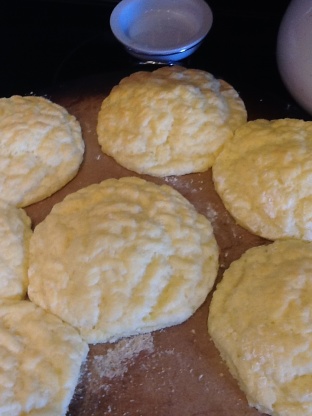 By: Ingrid Hoffman, Simply Delicioso!
cooking spray

1

cup tapioca flour, plus extra for kneading

1

teaspoon baking powder

2

cups oaxaca cheese or 2 cups other fresh white cheese, such as mozzarella, finely grated

2

large egg yolks

2 -3

tablespoons heavy cream, if necessary
Preheat the oven to 350°F
Line a baking pan with aluminum foil, and coat with nonstick cooking spray.
Set aside.
Combine the tapioca flour and baking powder together in a large bowl.
Stir in the cheese and egg yolks.
Mix until the dough forms a ball.
Lightly flour a work surface and turn the dough out.
Knead the dough with your hands until the dough is smooth, even-textured, and not sticky.
If the dough doesn't come together or seems too stiff, then add cream, 1 tablespoon at a time, until it comes together and feels supple.
Divide the dough into 10 even pieces and with your hands, roll each into a ball.
Shape the balls into ovals and place them 1-inch apart on the prepared baking sheet.
Bake until the rolls are pale gold (not browned), about 15 to 20 minutes.
Cool on a wire rack for 5 to 10 minutes and serve while still warm.