lazyme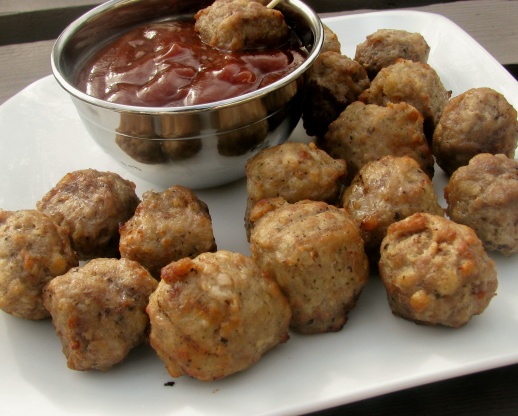 I struggled as a new cook to learn the basics, so I will be adding them all as I think of them! You can use these meatballs in your favorite dishes for all kinds of variety. See my other recipies that call for them! These also freeze very well.
DELICIOUS! Definitely will make again. Husband loves them!
Preheat oven to 400*.
Mix all ingredients well.
(Just use your hands*S*).
Shape into balls, makes about 15- 20.
(Depending on preference of size).
Bake in an uncovered, ungreased pan for about 20- 25 minutes.
(You will know when they are done by color of juices. When fully cooked, juice will go from pink to clear.).