Nimz1466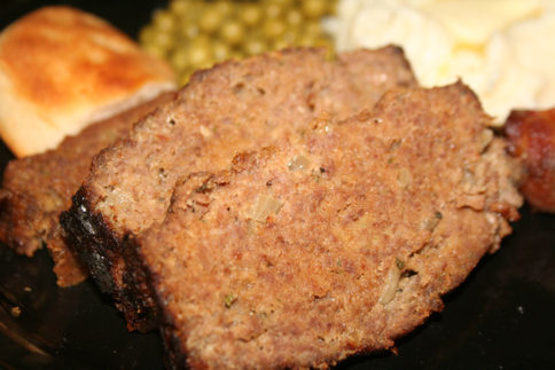 A recipe from my Mr. Yoshida's Fine Sauces Cookbook which I haven't tried yet.

Excellent. I followed the recipe to the letter for the ingredients and portions but then I formed four smaller loafs and then wrapped each with two tissue paper thin slices of prosciutto. From there I got back on recipe and baked for 35 minutes, then basted, put back in for 10 more minutes. Then removed from oven to rest.<br/><br/>WOW! It was fantastic!
Preheat oven to 375°F.
In a large bowl, combine ground beef, bread crumbs, onions, beaten eggs, and 1/2 cup Gourmet Sauce.
Mix well.
In a 13" X 9" baking dish, firmly shape the meatloaf into 8" X 4".
Bake meatloaf for 45 minutes.
Top meatloaf with 1/2 cup sauce and continue baking for 15 minutes.
Let meatloaf cool for 10 minutes before slicing.