BarbryT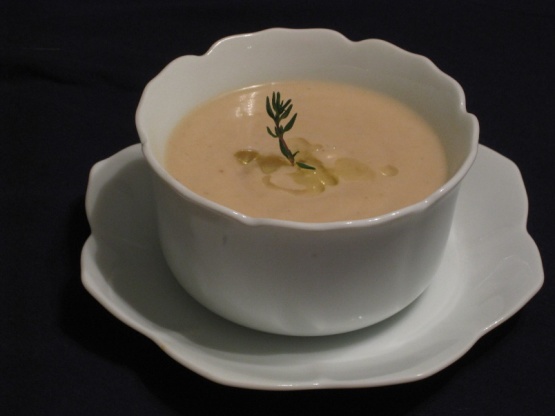 This is served by Chef Percy in the Great Bracebridge Hall at the Ahwahnee Lodge in Yosemite, California. A little history: In the early 1920's, Stephen Mather, the National Park Service Director, realized that the Park needed accommodations to suit the affluent and influential traveler. The concept of a hotel such as The Ahwahnee became the impetus to draw such a visitor. The site for The Ahwahnee, once a village of the native Miwoks, was chosen because of its exposure to the sun and stunning views of Yosemite's icons – Half Dome, Yosemite Falls and Glacier Point. In July 1925, Gilbert Stanley Underwood was selected as the architect for Yosemite's new luxury hotel. Due to its remote location, the construction of The Ahwahnee was the most complex trucking endeavor of its day. Over 5,000 tons of stone, 1,000 tons of steel, and 30,000 feet of timber were hauled over the challenging mountain roads. To protect The Ahwahnee from fire, a fate of many of the Park's earlier hotels, its wood-like facade is actually concrete, poured into rough-hewn wooden forms and stained to look like redwood. Today, The Ahwahnee is a major attraction to visitors to Yosemite as they explore this unique relationship of architecture and nature.

Top Review by Satyne
I would love to give 5 stars, but I had to deviate a fair bit since this was an on the spot thing and I just didn't have all ingredients. I think I put a few too many veggies in for the liquid so this was sort of a glorified mash, but boy was it yummy! Used carrots in place of parsnip and also opted to partially roast the potatoes at the same time as the garlic. Used cinnamon myrtle in place of star anise (not sure why but it's the first thing I grabbed while looking for 5 spice). Finally I didn't want to open my cream for a small dish, so just added a little milk and then used stick blender. Texture was a bit too thick for soup, but it was a delightful meal anyway, specially for the man who has a sore tooth. Thanks for a great recipe idea and I look forward to making this one faithfully in future.
2

heads roasted garlic
olive oil, as needed

5

ounces yellow onions, diced (a little over 1/2 cup)

2

ounces butter, unsalted, diced

2

ounces parsnips, peeled & diced (1/8 cup)

1

lb celery root, peeled & diced (about 2 cups)

5

ounces russet potatoes, peeled & diced (a little over 1/2 cup)

3

ounces marsala wine (about 1/3 cup)

1

bay leaf, dry

1

teaspoon thyme, fresh, chopped

1

star star anise, whole

3

cups vegetable stock
1⁄2 cup heavy cream
1⁄4 teaspoon pepper, to taste
1⁄3-1⁄2 tablespoon salt (or more to taste)
Preheat oven to 400 degrees F.
Roast garlic by slicing off the top of the whole head. Place in the center of a 8"X12" piece of aluminum foil. Drizzle a teaspoon or so of olive oil over the sliced area. Bring the corners of the foil up together and gather them up into a cone. Place in oven for 30 minutes. Remove and let cool. Simply squeeze the roasted garlic cloves or pulp out of the garlic head and reserve for remainder of the recipe.
Preheat a 4 qt sauce pan over medium heat. Saute diced onions in whole butter until the onions turn translucent, but not brown. Add marsala and cook for 3 minutes. Add remaining ingredients except heavy cream. Bring to simmer and cook for 30 minutes or until vegetables are very soft.
Remove from heat. Remove star anise and bay leaf and blend with a hand blender until smooth. Strain through a fine meshed strainer. Season with salt and white pepper to desired taste. Place back into sauce pot and keep warm.
Just before serving, add heavy cream and stir until incorporated. Adjust seasoning if necessary.
Serve garnished with a nice extra virgin olive oil, sliced truffles, sliced chives, sourdough croutons or crostini, a dollup of crème fraiche or a drizzle of white truffle oil.
Enjoy!