Yorkshire Spice Bread for the a B M
twissis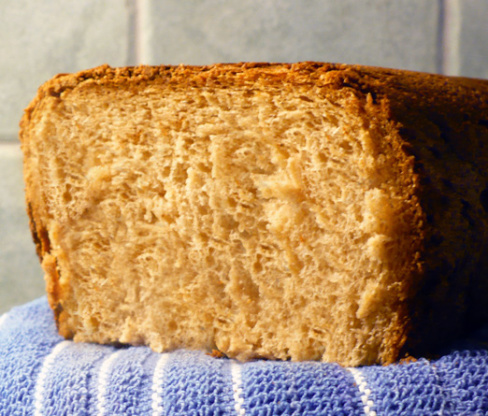 This is from the book "Giant Book of Bread Machine Recipes" by Norman A. Garrett. I don't know how "authentic" the recipe is but it makes the house smell wonderful! Some of the ingredients and amounts were adjusted. I usually prepare two loaves of this bread-slicing up one loaf when it's day old and freezing later for french toast. Try adding chopped walnuts to this bread recipe!

Made for ZWT-8 because my DH loves homemade bread more than anything else he eats. I did leave out the raisins & walnuts due to DH's diet restrictions. All that said, we were of 2 minds when he said to my surprise that he favoured the savoury variety of breads. While I like both varieties, I was thrilled w/this bread & felt it was the best loaf of bread I'd ever made. The aroma of the cinnamon & nutmeg while baking & the taste of the buttered bread warm from the ABM were beyond divine! I did have a prob w/its texture. The bread is so light & airy that I couldn't get a uniform slice for toast. The bread fell apart in cloud-like pieces that I scooped up & devoured. I did have a bit more luck after I cut the loaf in half as you will see in the pic. Thx for sharing this recipe w/us. It will be made again, if only for me. :-)
Bake bread according to bread machine manufacturer's directions.
Add walnuts and raisins at the beginning of the fruit/nut beep cycle.