Derf2440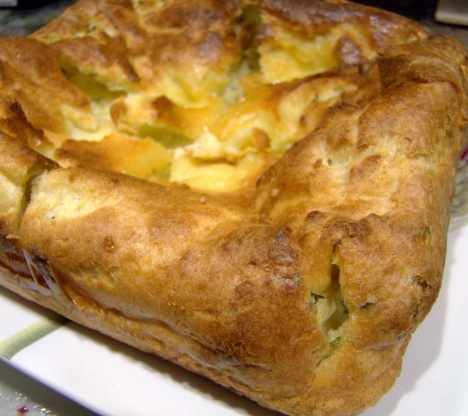 This is a favorite with roast beef, I don't think I ever had a roast beef dinner without having yorkshire pudding to accompany it.
Preheat oven to 450 degrees .
Onto piece of waxed paper, sift together flour and salt.
In mixing bowl, beat eggs, parsley, milk and water.
Gradually beat in flour beat until entire surface bubbles.
Pour beef drippings into 8 inch square baking pan/dish, put in oven until fat starts to smoke.
Pour batter into pan with beef drippings.
Bake for 20 minutes or until puffed golden.
Cut into squares.