This is great and way lower fat than the mayo based recipes. So far, I've had it on baked potatoes and green beans.
Directions
Combine all the ingredients in a bowl.
Mix with a whisk.
Serve over fish or baked potatoes.
Reviews
Most Helpful
We loved this, it does actually taste like tartar sauce, just a "lighter" version of it. I left out the capers and added extra pickle (dill). Mine was a tad runny, probably from adding extra pickle juice. Next time I might strain the yogurt and make Yogurt Cheese before proceeding with the recipe to help thicken it up. Excellent with Pan-fried Oysters, thank you Barefoot Beachcomber!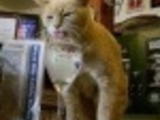 This was awesome, first tatar sauce i've made but i loved the use of yogurt instead of mayo, much healthier!
Very good! don't like sweet pickles so sub'd dill pickles, then followed everything else. Thanks for sharing. PS This was great for dunking french fries.