This is great and way lower fat than the mayo based recipes. So far, I've had it on baked potatoes and green beans.
Directions
Combine all the ingredients in a bowl.
Mix with a whisk.
Serve over fish or baked potatoes.
Reviews
Most Helpful
We loved this, it does actually taste like tartar sauce, just a "lighter" version of it. I left out the capers and added extra pickle (dill). Mine was a tad runny, probably from adding extra pickle juice. Next time I might strain the yogurt and make Yogurt Cheese before proceeding with the recipe to help thicken it up. Excellent with Pan-fried Oysters, thank you Barefoot Beachcomber!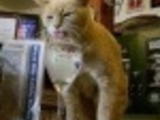 Loved the "tang" of the yogurt in this recipe. The only change I made was to omit the capers ( didn't want to make the trek to town...=) and added a bit of extra salt. Excellent with scallops as it balanced their richness. This one is a keeper. Thanks for posting!
This was awesome, first tatar sauce i've made but i loved the use of yogurt instead of mayo, much healthier!