Yogurt Ranch Dressing/Dip
PaulaG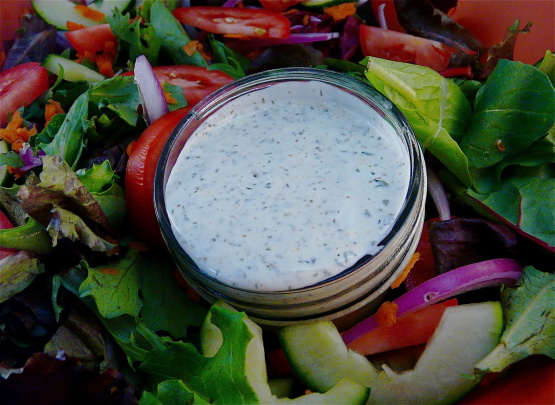 Low calorie delicious alternative to a family favorite.

Top Review by J-Lynn
This is very, very good. I have loved no other ranch dip except Hidden Valley for a lo-o-o-ng time. But not so healthy. I made this recipe with 1 part mayo to 3 parts yogurt and it is really good! I think I can make the switch. The only downside is it leaves a stronger garlic aftertaste, but it's better than a lack of flavor.
Combine and whisk together the yogurt and mayonnaise. Add seasonings and finish whisking until evenly blended. Chill for at least two hours before using.