gerry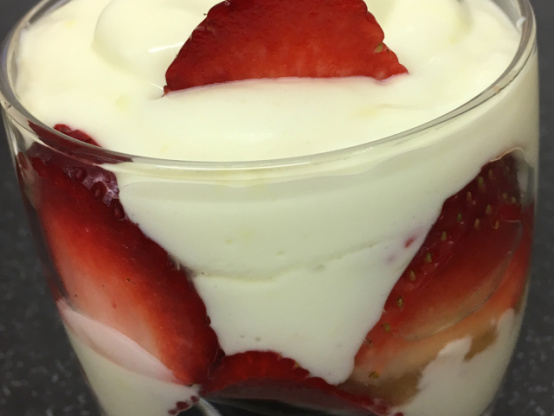 Same as an ice cream based parfait, but made with yogurt for a healthier version! Contains a whole serving of fruit!

I love the combination of applesauce and yogurt, but I never thought to add berries to it! I used frozen strawberries which I defrosted in the microwave and then mashed. It was perfect! My measurements differed a bit from the recipe -- I used a 5-oz. cup of low-carb, fat-free yogurt and a snack cup of applesauce (1/3 cup). It looked pretty and tasted wonderful! Thanks for posting.
In a tall glass, alternate layers of yogurt, applesauce and strawberry mash. (I made it like this, strawberry, yogurt, applesauce, yogurt, strawberry, yogurt -- ).
Top with strawberries for garnish.