Yogurt or Sour Cream Crumb Fruit Topping
katew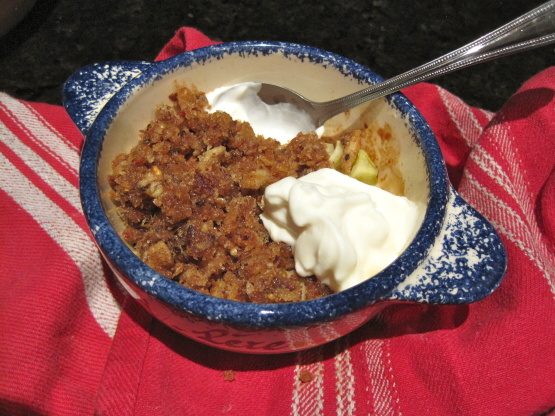 This delicious, tangy fruit topping goes with almost any fruit. Try it with chilled fresh apricots, sliced bananas with red cherries, etc. From Best of Scandinavian Cooking. I haven't tried this yet so the cooking time for the crumbs is an estimate. If you get to this before I do, let me know how long it took to brown.
Slowly saute bread crumbs in butter until toasted and very crisp, stirring frequently.
Allow crumbs to cool and drain on paper towel.
Mix with sugar to sweeten.
Whip chilled yogurt until smooth, turn into serving bowl and sprinkle with crumb mixture.
Spoon over chilled fruits.