Annacia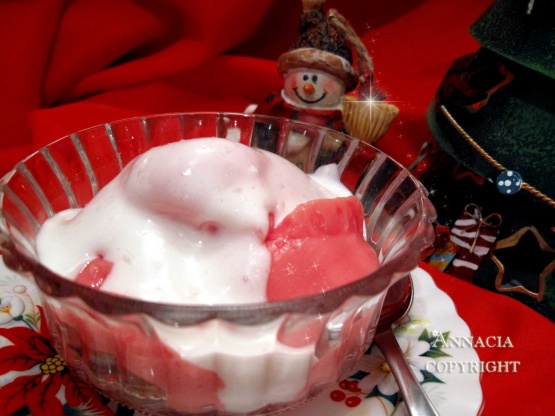 Just what the name says, but the name still doesn't do it justice! It is one of my family's favorites! This is one of those desserts that is so simple and delicious at the same time!

Great, yummy, easy recipe! I used plain nonfat yogurt, sugar free orange jello and a little bit of Splenda. As an added treat, I put the mix into Popsicle molds and froze it. Creamy, fruity pops!
9.35

g packet sugar-free jello (any flavor)

473.18

ml nonfat yogurt (This should be any flavor that compliments the jello.)

473.18

ml water
Put yogurt into a serving dish that will hold about one quart.
Make jello as directed on box.
Immediately pour jello into dish.
Stir well, until completely mixed.
Let set in refrigerator, at least 4 hours.
This can also be made in 4 individual serving cups. Put 1/2 cup yogurt into each cup. Divide jello evenly between each serving cup. Mix each cup individually.
If you don't have a large container of yogurt, you can also use 2 (8oz) containers, or even 3 to 4 (6oz) containers.