Ang11002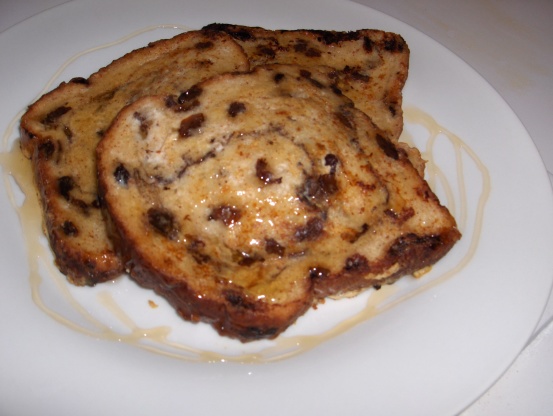 This french toast is lower in calories, and has a great taste too!
Beat eggs, yogurt, milk, salt, cinnamon, nutmeg, and vanilla in a mixing bowl.
Heat a lightly oiled skillet over med-high.
Dunk each slice of bread into egg mix, and soak both sides.
Place in pan and cook on both sides until golden.
Serve hot and top with yogurt and fresh berries, or your favorite syrup.