Yogurt, Cucumber and Lettuce Salad

This is a Middle Eastern recipe best made by my Syrian grandmother. It is refreshing any time of year.
Directions
Toss ingredients together in a bowl.
Keep chilled until ready to serve.
Reviews
Most Helpful
yum yum.Really refreshing and tasty.I had it with a bean burrito .I think it would go with lots of dishes!! Thank you!!

OOh, this was good--with grilled chicken and roasted veg. I did the cucumbers on the mandoline and shredded the romaine as if for slaw. Delicious!!!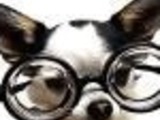 Had this with Artichoke Chicken last night and enjoyed very much. Nice light salad that reminded me of Tzikie (sp?) my only changes was to use thinly sliced sweet onions (all I had) and baby spinach leaves instead of Romaine - again all I had. Used Greek Style yogurt as I felt it wouldn't be as watery with the cucumbers. I think next time I might even add a teaspoon of vinager for an extra tang, and we will be making this again. Made for PAC Spring 2011