Yogurt Breakfast Smoothie
RenaeJ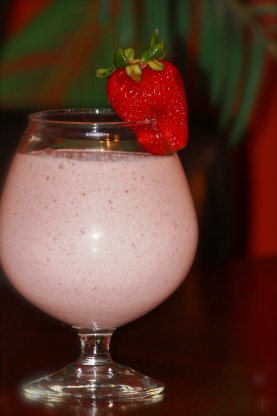 I make one of these shakes for breakfast almost every morning. Sometimes I make extra for a quick snack mid-morning too. The intent of this is something filling, but healthy. Sometimes I will sometimes mix in 1t of some kind of protein powder (e.g., whey powder) if I need the extra filling nature of protein. Be mindful of how much protein powder is added as it can make the shake very filling -- I used to to 1T but that was far too much. As a note, I used to mix with a hand blender wand. I found that did not give the smoothie the same fluffiness, but it was passable.

Add those ingredients, in order, into a blender. The order prevents splashing and also helps things like the cinnamon to mix well.
Start blending on slow until it is all mixed. Then blend on progressively higher speeds until you are blending on the fastest speed. Blend on high for about a minute. This aerates the smoothie and gives it a "fluffiness".
Pour into glass and enjoy!