Yoghurt Cake With Marmalade Glaze
Prep 15 mins
Cook 50 mins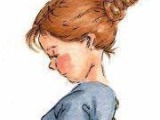 This pound cake, tenderized with yogurt instead of butter, is utterly simple and versatile. Enjoy a slice for breakfast with a steaming mug of coffee, or serve it after dinner with fruit coulis or whipped cream.
Directions
Position rack in center of oven and preheat to 350*F.
Generously butter a 8 1/2 X 4 1/2 X 2 1/2 inch metal loaf pan.
sift flour, baking powder and salt into a medium bowl.
Combine yogurt, sugar, eggs, lemon peel and vanilla in a large bowl; whisking until well blended.
Gradually whisk in dry ingredients.
Using a rubber spatula, fold in oil.
Transfer batter to a prepared pan.
Place pan on a baking sheet.
Place in the oven and bake until cake begins to pull away from the sides of pan and tester inserted comes out clean, about 50 minutes.
Cool cake in pan on rack 5 minutes. Cut around pan sides to loosen cake and turn cake out onto rack.
Turn cake upright on rack and cool completely.
Stir marmalade and 1 tsp of water in small saucepan over medium heat until marmalade melts. Brush hot mixture over top of cake.
Let glaze cool and set.
Cut cake crosswise into slices.
Most Helpful
I have had the 2005 issue of Bon Appetite with a Flag on this recipe for -- well, 5 years ! Finally baked it today and wondered if anyone had posted on Zaar -- Surprise-Surprise -- already here ! It is a peculiar preparation, 'specially the part about "folding in the vegetable oil". It truly is a lovely, tender cake, and would serve anywhere where pound cake may be incorporated -- as in a trifle -- without the glaze. Thanks for posting -- I can now pitch my old magazine copy !!

Brought this to a community gathering and it was gone in 1 hour! I wasn't sure about putting the oil in last but kept stirring it in. It looked cuddled but became very slightly translucent and smooth as I continued stirring. For my first loaf, I used the baking sheet but for my second, I took it out halfway through. I think the temperature was a little high as I use a fan oven. I'd lower the temperature to 160C/320F or even 150C/302F and bake it longer. I used Tangerine Jelly neat as the glaze. I am so glad I made it! Thank you for posting it!