Yoghurt and Pineapple Croissants
Peter J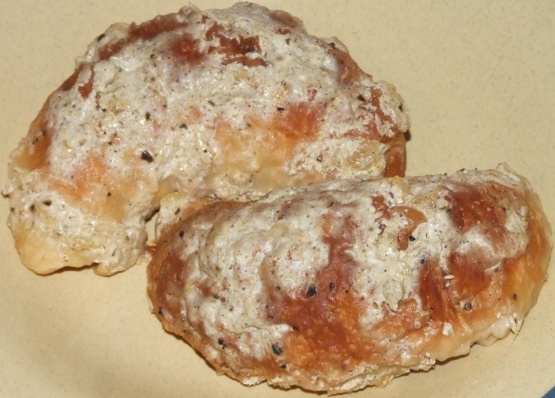 A nice alternative croissant recipe that is quite a bit healthier than cheese-based recipes. I haven't tried but I think they would also be nice if prepared a little ahead of time and chilled.
Mix all ingredients except croissants in a small bowl.
Place croissants in a baking dish lined with foil and pour mixture over the top.
Bake in an oven for 10 minutes at 200 Celsius (400 Fahrenheit).
Allow at least 5 minutes resting time before serving.