Yo Ho Ho Rum Raisin Sorbet
Rita1652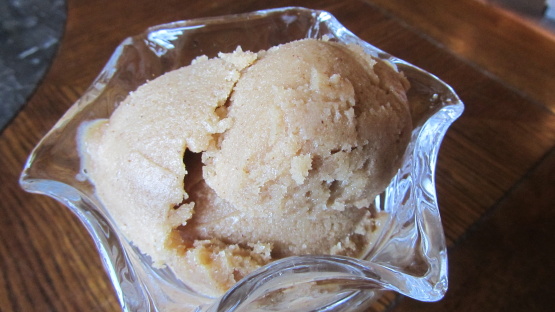 This is a light tasting dessert. I think it would be perfect following a ham dinner with potato salad, and green beans.

This is for those with a very sweet tooth! I'm sorry I really wanted to enjoy this. I cheated to make this easier. I placed everything into my vita mix and blend till smooth added 6 ice cubes blended again till smooth. Placed in the freezer after 2 hour tasted (It was very very sweet) and reblended with 4 more ice cubes. Placed in the freezer to firm up more. Removed after a couple hours tasted and we just didn't enjoy it. Sorry.
Boil water and sugar until water is dissolved. Simmer for five more minutes without stirring. Pour in a 9 by 9 inch pan. Freeze for two hours. Stir from edges to middle. Return to freezer. Stir every hour from outside in, until it is slushy. Process in food processor. Return to pan and freeze for about six hours. Garnish and serve.