Prep 10 mins
Cook 25 mins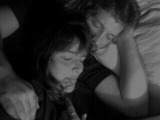 A wonderful cupcake recipe that is rich, moist, delicious, and makes a wonderful presentation. Can be done as a whole layer or sheet cake as well. Challenging to make, Tasty to eat... that's Yin Yang!
Directions
CUPCAKES: Preheat oven to 325 degrees. In a large mixing bowl, mix flour, salt, baking powder, baking soda and sugar together. Add butter and milk and mix at medium speed for 2 minutes. Add eggs and vanilla and beat 2 more minutes.
Divide the batter in half, and mix coffee and cocoa powder into one half of the batter, mixing well for 2 minutes to incorporate. (using two pyrex measuring cups or containers with spouts works well for this).
Using both hands, pour equally and at the same time both batters into lined muffin tins so that they fill each cup equally side by side (it helps if you have a helper nearby).
Carefully place muffin pan into the oven and bake for approximately 20-25 minutes or until toothpick comes out clean. Cool completely on cooling racks.
MAKE THE FROSTING: Place butter and confectioners sugar in a bowl and beat until creamy. Blend in half and half and vanilla.
Divide the icing and mix cocoa powder into one half, mixing well. Frost a yin-yang design over top in opposing color of each side of the muffin (white frosting on chocolate side, chocolate frosting on white side).
Reviews
Most Helpful
The flavors in this cupcake are awesome but like the previous review says, they are different consistencies. I also found that the vanilla batter, even though a thicker consistency, did not bake well. I tried this recipe 3 times, and followed the recipe to the exact measurements. I even went out and bought new baking soda, baking powder and salt thinking that might be my problem. The chocolate is fantastic and I will use that recipe over and over again but if anyone has suggestions as to how to bake the vanilla better, I would love to hear it. Mine tasted more like sugar cookies. The edges were crispy, stuck to my pan and what wasn't on the edge, sunk to the middle. Even an all vanilla cupcake did the same thing. Again, any help would be great because I loved the taste of these two batters!
The flavors and concept here are great, but executing the effect was really, really difficult. Now, that could just be my lack of cake skills. But -- the cake batters are different consistencies once you add the coffee/chocolate mix, so the chocolate batter is much more runny than the vanilla. So it was difficult to pour the batters simultaneously and swirl them into a yin-yang pattern. When it baked, the colors kind of mixed anyway, because they rose at different rates because of the liquid differences. The frosting was more my speed -- not perfect, but at least you can see the design! All that aside, these taste great. If you end up with marble cake on the inside, and yummy frosting outside, what's the difference anyway? Thanks, 2Bleu!