Yet Another Black Bean and Corn Salsa
GaylaJ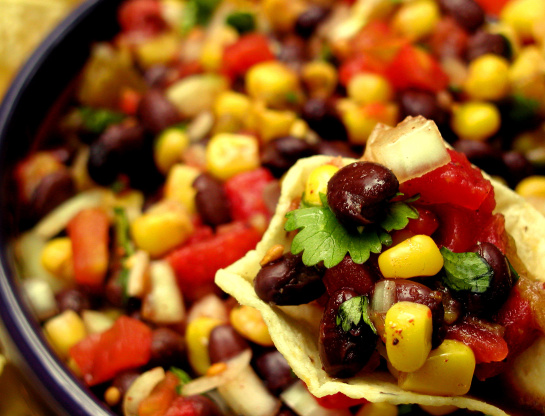 This is a must for any extended family get-together when I double the recipe. I also like this as an accompaniment to grilled chicken or on top of a baked potato. Quick and tasty! (Can sizes are an estimate b/c I don't have them on hand.)

This was excellent. I made it for a bridal shower and it was a big hit. I made a larger quantity and it was totally gone by the end of the night! Very good!
Except for one can of the Rotel tomatoes, drain canned vegetables.
Mix together all ingredients, making sure spices are well blended in the veggies.
Cover and refrigerate, allowing flavors to blend.
Serve with chips, on baked potatoes, with grilled chicken, on tacos and burritos, or anyway you can think of!