Yes, You Can.......microwave and Steam Shrimp - Longmeadow Farm
2Bleu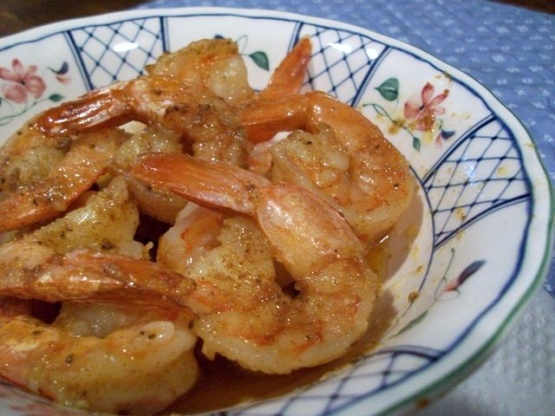 You are never too old to learn new tricks. Sometimes I must appear as a gentle dog, I go along thinking that I can and will do some recipes that same ol' way, day after day, week after week. You know, you've probably been there yourself. One recent holiday, the statement turned out to be the truest statement that I have come to know. Well one of many true statements I have come to know....anyway, jumping back into the story.....I was buzzing along like a honey bee running back to the old bee hive stuck up inside the old shed, and blow me down with a piece of paper towel, I forgot to steam the shrimp! Our guests would soon be arriving, and they expected.....well....food. And lots of it too. All four burners were covered with various foods whistling away, and the oven was packed up like the attic after Christmas. I had 2 pounds of fresh shrimp that I had purchased the day before to be made....today! Was wondering for a moment what I should do. I could sit on them as a mother hen who is warming the underside her great berth, or, I could use the microwave. Nah. No. Nada. Not gonna do this. I don't want the shrimp to be like an old farm tire that has lost its usefulness. Ok. well, I'll try it. Holy confetti. Jumping Joe Flat. It worked! Euphoria set upon the house that stood on Longmeadow Farm and people started smacking their lips, yelping, and a joyous uproar could be heard from the house that special Holiday eve. Now, don't go saying you can't microwave shrimp, cause this might make you change your mind.

You my dear are a relationship saver and may have kept me out of jail :) After a weekend of marathon cooking two Easter dinners and spending the better part of today putting my kitchen back together I had no interest in cooking tonight. DH arrived home with the inevitable 'whats for dinner' and was unimpressed with 'beats me' as an answer. I was craving pasta and wanted to go to a great little restaurant 5 minutes from here. He didn't feel like it. Rather than kill him outright I perused the freezer & pantry. I had shrimp, wine, heavy cream & asiago so was good to go for one of my recipeless seafood pasta dishes. My shrimp were frozen solid, raw and shell on. I remember seeing this recipe before and gave it a modified whirl. I followed all instructions and ingredients but miked them only for one minute before turning them and zapping them again for 1 more. As they were going into sauce I did not want them cooked through. I tossed the broth and butter mix into the sauce too and it was all amazing!!! I may never again use the cold running water approach. This was so good and so easy. I got over my crabbies and we had a great meal. Many thanks to you for this little wonder.
1

lb large shrimp (can be shelled, or not shelled, we preferred not)

2

tablespoons butter (or margarine up to 3 tablespoons can be used)

2

tablespoons water (or chicken broth)

1

tablespoon Old Bay Seasoning (or any seafood seasoning)

1

small onion, sliced very thinly (optional)

1

garlic clove, minced fine (optional)
course ground pepper (optional)
seafood cocktail sauce, for dipping
toothpick, for stabbing
Mix together butter, water, (or broth), seasonings, onion, and garlic if using, and pepper, in microwave dish/casserole dish. Heat this fluid/butter for 30/60 seconds on high. Take out carefully, and add shrimp, all in one layer. Add onion and garlic if using.
Add extra ingredients if needed/seasonings.
Set timer for microwave for 3 minutes, and cook. Make sure to use a plastic wrap to cover dish, venting on one side for air. After 3 minutes, check to make sure the shrimp are cooked through. If not put back into oven for 30 second intervals.
Take out shrimp and set on top of crackers, add extra seasonings, and devour.