Yellow Summer Squash Souffle
Parsley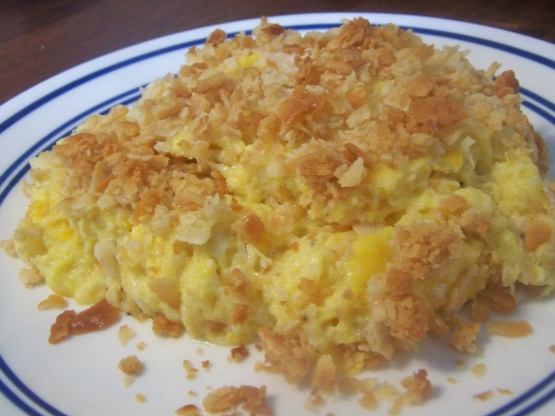 I originally had this wonderful souffle at a wedding luncheon 36 years ago and have been making it ever since.

The family thought that the taste of the crackers was overpowering in this recipe. For the kids, this was a good thing, the adults didn't care for it. Also - might suggest that some salt and pepper wouldn't hurt.
Combine first four ingredients and simmer with water to cover for 20 minutes.
Drain and mash.
Add flour, eggs, milk, cheese and 3T butter.
Bake at 350 degrees in a buttered 1 1/2 quart cassserole for 30 minutes.
Melt remaining 3T butter and mix with cracker crumbs.
Top the casserole with the cracker crumb mixture and bake 10 more minutes.