Prep 10 mins
Cook 1 hr 5 mins

A hearty soup to take the chill off on a cold winter day.
Make and share this Yellow Split Pea Soup recipe from Food.com.
Directions
Put the onion in a large non stick saucepan over medium low heat.
Cook for about 5 minutes, stirring constantly, until the onion is wilted and translucent.
Add the garlic, stir and continue to cook for 1 minute.
Stir in the split peas, then the seasonings, hot sauce and the broth.
Raise the heat to medium and bring to a boil.
Reduce the heat to low, cover, and simmer for about 1 hour, until the soup is fairly thick.
Remove the cover and stir well before serving.
Reviews
Most Helpful
Ahhhh! Just the thing for a chilly January day. I am sitting here in a happy pepper/garlic glow (although, really, this is a fairly subtly spiced recipe.) Like all peas soups, this is better re-heated. I needed to add a bit more salt, probably because I used homemade, unsalted, chicken stock.
There's nothing better on a frigid day in Montana than to have the wood stove cranked up and a pot of split pea soup simmering on the stove... I add more garlic, bay leaves, chopped carrots, sliced celery, and diced Yukon Gold potatoes to my soup --- my kitchen smells ~W~O~N~D~E~R~F~U~L~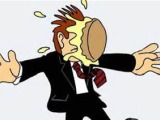 This was really good I will make it again often.Thank you so much for this easy and healthy soup.It was simple to convert to vegan and it was just packed with flavor.The oregano is what sends this right over the top.I would never have thought to use it in peas.Yum.