Derf2440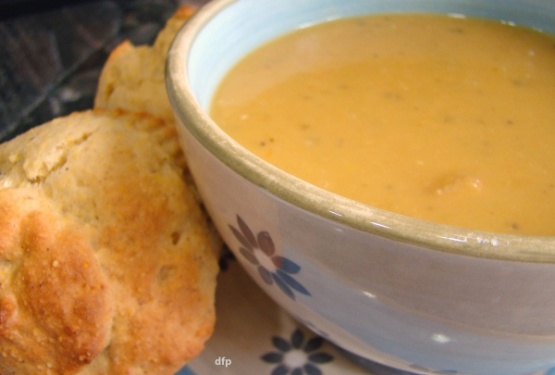 A hearty soup to take the chill off on a cold winter day.

Ahhhh! Just the thing for a chilly January day. I am sitting here in a happy pepper/garlic glow (although, really, this is a fairly subtly spiced recipe.) Like all peas soups, this is better re-heated. I needed to add a bit more salt, probably because I used homemade, unsalted, chicken stock.
Put the onion in a large non stick saucepan over medium low heat.
Cook for about 5 minutes, stirring constantly, until the onion is wilted and translucent.
Add the garlic, stir and continue to cook for 1 minute.
Stir in the split peas, then the seasonings, hot sauce and the broth.
Raise the heat to medium and bring to a boil.
Reduce the heat to low, cover, and simmer for about 1 hour, until the soup is fairly thick.
Remove the cover and stir well before serving.