Yellow Rice (Begrafnisrys)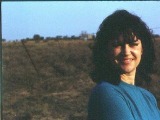 "Begrafnisrys" actually means "Funeral Rice". In the old days people came from very far, with buggies and oxwagons and horses, to attend funerals. These people had to be fed, and enormous amounts of food were prepared. One of the regular dishes at funeral dinners was this yellow rice, which is now an old traditional dish and definitely not associated with funerals any more! It goes very well with corned meats or deep dish pies.
Directions
Mix everything together.
You might want to use less or more water.
Cook the rice in your favourite way, for best results, until soft and loose.
If using cinnamon sticks, remove them before serving.
Reviews
Most Helpful

This rice is superb!!!I Very flavorful . I scaled it down to 2 servings, After reading the reviews, I cut the sugar in half and it was the right amount of sweetness. This was easy to make. I cook my rice in a skillet rather than a saucepan. It is able to spread out a little bit more, making it cook more evenly. I use a glass lid so that I can check on it every few minutes. I did not add the raisins because i really don't care for them .But I might get me a small box and try this recipe with them You did good with this recipe my gypsy sister. Made for ZWT4 Family favorites and the Cafe ZMAKK Gypsies.

Zurie - I have a confession - I have made this dozens of times, but have never posted a review - sorry! I made this again at the beginning of the week to accompany a curry - and we all loved it, as always! I also added some cardamom seeds - I am addicted to them! I know I have a photo somehere.........I'll hunt for it and post it when I find it! Made for ZWT4 this time - but has been made many times before! Merci! FT:-) NB: I always use the full amount of sugar posted, usually soft brown sugar.