Yellow Curry Chicken & Rice Soup
Mami J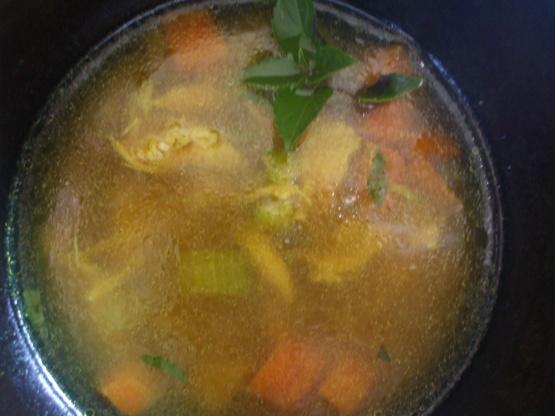 I love rice soups. This idea came from a chicken curry pita my friend was eating.

Top Review by Mami J
I halved this recipe and added some more veggies (broccoli and zucchini) and served it with lime wedges to squeeze. I thought I'd skip the butter, but about halfway through cooking I tried it and it tasted like it needed something else. I added about a tsp of butter and it made the strong curry flavor smoother. Even my boys (3 & 5) liked it. Thank you Jess for such a good soup. For Bevy Tag.
Sauté vegetables with 1 tbs butter until vegetables start to become soft.
Add chicken stock and bring to a boil.
Add remaining ingredients and simmer 1/2 hour on low heat.
Season to taste.