PaulaG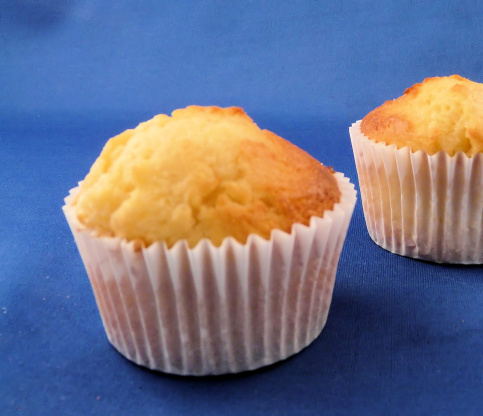 Goes great with my Cherry Frosting (#189326) This is from Cooks Illustrated and are best eaten the day they are made, but unfrosted extras will keep in an airtight container at room temperature for up to 3 days. To double the recipe, use 3 whole eggs and 2 yolks, and double the remaining ingredients. Time does not include the cooling time. I've made these numerous times and they've never been anything like pound cake. It's a Cook's Illustrated recipe and with those I've found that if they don't turn out you're probably not following the recipe. They don't call it America's Test Kitchen for nothing.

these just came out of the oven! i havent even frosted these yet, or really tried one, but i broke a chunk off to sample and boy are they amazing! perfect recipe and doesnt make a crap load of cupcakes i wont be able to eat! Thanks for sharing!
Adjust oven rack to middle position; heat oven to 350 degrees. Line standard muffin/cupcake tin with paper or foil liners.
Whisk together flour, sugar, baking powder, and salt in bowl of standing mixer fitted with paddle attachment (I just use my hand mixer and have great results). Add butter, sour cream, egg and egg yolks, and vanilla; beat at medium speed until smooth and satiny, about 30 seconds. Scrape down sides of bowl with rubber spatula and mix by hand until smooth and no flour pockets remain.
Divide batter evenly among cups of prepared tin using 2-ounce ice cream scoop or heaping tablespoon. Bake until cupcake tops are pale gold and toothpick or skewer inserted into center comes out clean, 20 to 24 minutes. Use skewer or paring knife to lift cupcakes from tin and transfer to wire rack; cool cupcakes to room temperature, about 45 minutes.