Yellow Corn Muffins - Gluten Free (Like Jiffy Cornbread Mix)
PaulaG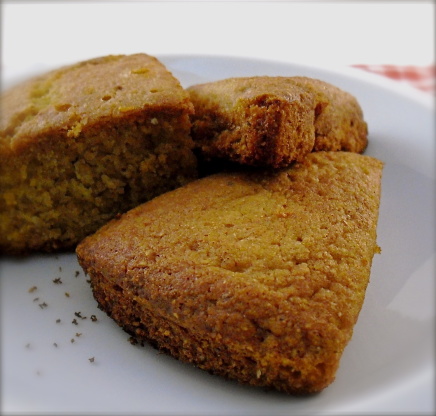 From The Gluten-Free Gourmet

Top Review by Ms. B
This is exactly what I was looking for. I usually have corn flour on hand from making tamales, tortillas, and other Mexican recipes. The thought had crossed my mind to use corn flour instead of regular flour in my corn muffins, but I never tried it. This recipe gives me another use for corn flour. Sometimes I like my corn muffins a little sweeter so I added 1/3 cup of sugar instead of 1/4 cup. I might even add a 1/2 cup of sugar when I make corn muffins for bean soup. I didn't know that corn flour was gluten free, which is another good thing about this recipe.
Sift the dry ingredients together into mixing bowl. Stir in the beaten eggs, buttermilk and melted shortening.
Pour into greased muffin cups. Bake in preheated 400 oven for about 25 minutes.