Yeast Free Wholemeal Bread
jura88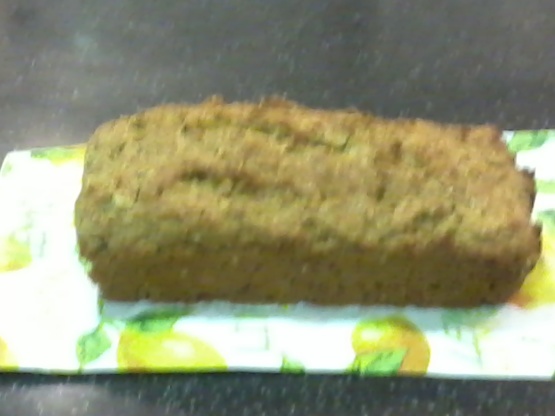 This is so far the BEST yeast free bread that I have baked for my daughter who has candida. It tastes really nice, holds together well and is so quick and easy to make. I adapted this recipe from an Irish Soda Bread recipe called Wheaten Bread which I found on an untitled web site.

Absolutely wonderful bread!Loved the texture which was crusty on the outside with the inside moist and soft. I didn't have enough yoghurt so I used 1 cup yoghurt and 1 cup milk, used honey for sugar and olive oil for butter. I dusted the top with some flour and oats before baking. DD who is a fussy eater had 2 slices in 1 sitting :)! Thank you, Jacquie, for sharing this wonderful recipe, definitely will be making it again! Made for PAC Spring '08.
Pre-heat oven to 200 deg.celsius (392 deg. fahrenheit).
Combine all dry ingredients then mix butter through well with a fork.
Add milk (and sweetener if it is a liquid) mix until well combined.
Put mixture into a greased loaf tin and bake for 50 minutes.
Remove bread from tin and cool on a rack.