Yaprach (Stuffed Grape Leaves)
Recipe by Mirj
This recipe was given to me by my upstairs neighbor. My daughter enjoyed it so much my neighbor always used to make extra just to give to her. Now that we have the receipe my daughter makes it herself.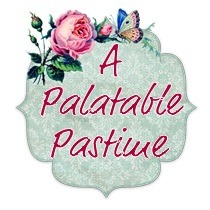 Um Yum! This was delicious! 48 pieces of wrapped love, 1 for you, 47 for me...hehehehe. These have just the right tartness and flavor of great Middle Eastern food. I want more! When I went to buy the grape leaves (calls for 1 jar), I saw 3 sizes available: "Might be the right size", "Looks like it could be a mistake", and "Definitely feeds King Kong". I picked the 1 pound jar which worked out great (and as it turns out, has about 50 leaves in it). I didn't have any citric acid, and thought about using lemon juice, but remembered seeing some at a brewing supply place that sold wine-making supplies, so I waited till I got that. It was very inexpensive- less than 1 dollar for a bottle (people might check the phone book for home-brewing supplies). There also wasn't a 100 gram can of tomato paste available; seems the 8 ounce (170 gram) is the smallest you can get. I used half in stirring into the rice mix. When it came time to mix the 1/2 tbsp. into the water, I just added the rest of the can (why waste the rest?), and what I did was stir it into some water and pour it over instead of seeing some lump sit there in the pot. The taste was wonderful. This seems perfect to go with kebabs. Next time I make those kebabs I will have some of these to go with. Thanks Mirj, and your neighbor for this nice recipe, I'll lock it in a safe. But really, I have spent far too long sitting here without eating a Yaprach. I gotta go. :)
Mix all the ingredients except for the grape leaves together in a large bowl.
Rinse the grape leaves well in hot water and leave them in a bowl of hot water while you work with each one individually.
Place one leaf on your working surface, smooth side down.
Take one teaspoon of rice filling (measure according to the size of the leaf) and place it in a finger shape in the middle of the leaf.
Roll the outer edges towards but not quite reaching the middle.
Roll from the bottom towards the top into a cigar shape and place in a large pot.
Continue until all the leaves and filling has been used up, placed the filled leaves in the pot in a circular fashion, one level on top of another.
Add water until slightly covering the leaf layers.
Add a few drops of oil, a pinch of pepper and citric acid and 1/2 tablespoon of tomato paste to the water.
Boil covered until all the water has been absorbed.
Remove from heat.
Place a kitchen towel between the pot and cover, cover well and return to a small flame.
Cook for an additional 1/2 hour.
Serve hot or cold.