Prep 15 mins
Cook 45 mins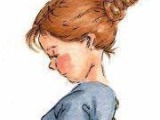 This delicious old fashioned dessert will have them scrambling for more. Rich blueberry flavour in a moist batter, topped with a crisp, cinnamon sugar crumbly topping…..served with vanilla ice cream or a pouring of hot custard, you just can't get any better than this…
Directions
Pre-heat the oven to 180*C/375*F.
Grease a 9 inch square pan.
Cream together the sugar and butter until light and fluffy.
Beat in the eggs and milk.
Sift together the flour, baking powder, salt, nutmeg and cloves.
Stir into the creamed mixture.
Carefully fold in the blueberries.
Spread the batter in the prepared pan.
Rub the topping ingredients together until crumbly and sprinkle over top.
Bake in the preheated oven for about 45 minutes or until the top springs back when lightly touched.
Serve warm, cut into squares with some ice cream, custard or pouring cream.
Most Helpful
This is pure comfort right here! Yep, we all agree it's a winner and one to be enjoyed over and over again. We had with homemade blueberry ice cream and it was a smash hit with us! Thank you Marie.
I made Blueberry Buckle for a family that we invited over for Sunday dinner. The main dish was ok but the Blueberry Buckle more than made up for it. I served it with vanilla ice cream. This is truly a delightful old fashioned recipe. Thanks for sharing this.

As they say "a picture is worth a thousand words". When I saw your photo of this recipe, I knew that I just had to try it. Today we had company for supper and for dessert I served up your Yankee Blueberry Buckle (heated) with a scoop of vanilla ice cream. Everyone said how much they liked it as they savoured every bite. Thanks MarieAlice for another great recipe.