Parsley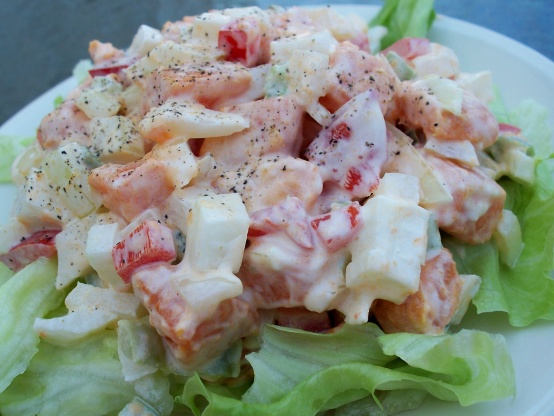 This western African dish has many variations. Feel free to experiment and make it your own. (Try to use real yams, not sweet potatoes.) From "The Africa Cookbook".

I doubt that I could find a real yam if I tried, but was happy enough to settle for the darker sweet potatoes that I use all the time! I did use the pound of 'yams' but cut the onions & bell peppers back by almost half & ended up with a very nice salad, but then, I'm a BIG FAN of sweet potatoes, so . . . [Tagged, made & reviewed in Healthy Choices tag]
In a large bowl, gently mix all ingredients.
Cover and chill.