Yam and Black Bean Wraps (Louisiana)
gailanng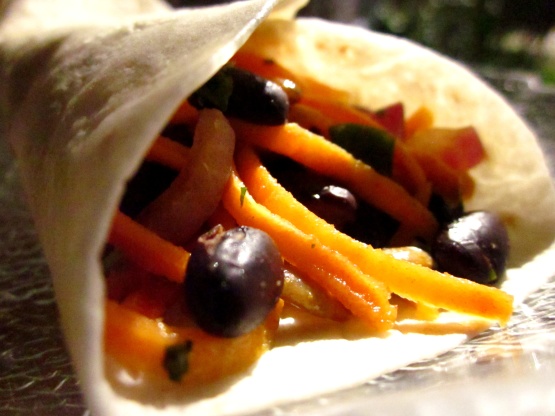 Although slightly tweaked now, the original of this recipe was found on the website sweetpotato.org.
In a skillet coated with nonstick cooking spray, saute the shredded yams over medium-high heat for 5 minutes or until crisp tender, then transfer to a bowl.
In the same skillet, sprayed again, saute the red onion for 5 minutes or until tender, then add the onion to the shredded yams, along with the black beans, green onions & sunflour seeds, mixing well.
In a small bowl, mix together the dressing & honey, before adding this to the yam mixture, tossing to coat.
Fill the tortillas & wrap them up.