PanNan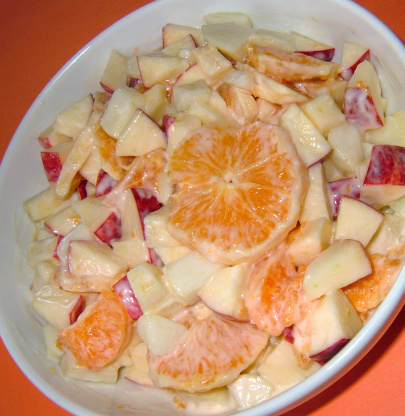 This is so easy! Posted for the Eastern European Tour of the Zaar World Tour! From RusCuisine.com.

Made this simple, yet very tasty salad as given here & had a wonderful taste treat! I used crisp & flavorful Fuji apples for this & was not disappointed! Great dressing, too, what with the lemon in it! [Tagged, made & reviewed in Healthy Choices ABC tag]
Combine fruits together in bowl. Sprinkle them with the powered sugar.
Combine mayonnaise, a pinch of salt, & lemon juice in a bowl.
Pour this dressing over the fruits when serving.