Bergy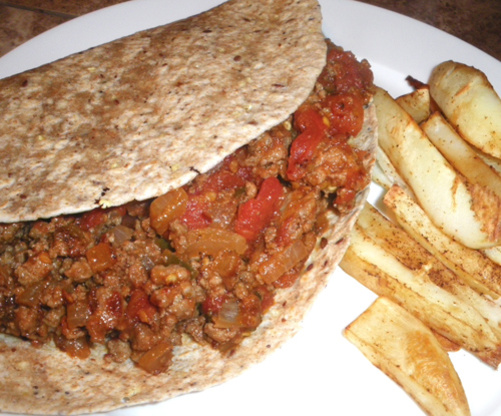 My husband brought home this recipe from Yarmouth Junior High School's family studies cooking program when he taught it one year and it is DELICIOUS! I had to increase all the ingredients to feed a family or group. This is my kids' favourite meal.

Top Review by Bergy
This is SOoooo good. I did make a substitution - instead of the water & bouillon cubes and tomato sauce I used a tin of Italian spiced tomatoes. Cut the recipe back to 10 oz of hamburger. It worked and was thoroughly enjoyed. Served in a soft whole wheat tortilla
Scramble fry beef and onion together.
Mix together boiling water and bouillon cubes. Set aside.
Mix spices together; add to meat mixture. Add bouillon.
Add tomato sauce; stir all together.
Simmer 20 minutes or until thick.