X-Lazy Early Riser Crock Pot Breakfast
When entertaining house guests with early morning flight departures, I use this recipe. I defrost the tator tots in fridge the day before. I do think if you assembled it all and refrigerated it, the timing works out better. Six hours is a long time and a cook needs their beauty sleep, LOL! The texture of the potatoes is less than ideal but a crock pot is not the same as frying pan.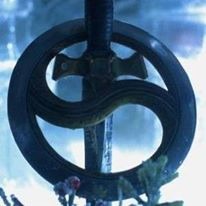 Yummy breakfast casserole! It was great to wake up this morning and only have to cook some biscuits. The mustard and red pepper added an extra zing. Thanks for sharing the recipe!
Line the crock pot with slow cooker liner.
Set up timer so that it cooks for 6 hours or less on low.
Layer half of the following ingredients: potatoes, onion, ham, and cheese.
Don't let cheese touch sides of crockpot or it will burn.
Repeat layers.
Remove seal from Egg Beater container, dump in salt, pepper, and dried mustard (optional) or try thyme or Italian if you prefer.
Put cap back on, shake well, pour onto layered mixture, and cover the crock pot. Refrigerate until you go to bed-- cold temperature should slow heat a bit. Cook 6 hours or less on low.
If you are awake but not your guests, (lol) lift lid, wipe off water drops that are on the lid, replace lid, unplug, let set, and it should stay warm for quite awhile.