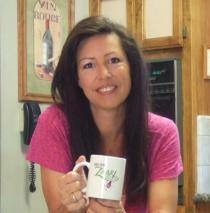 Very tasty little cocktail! I used Clamata, all I had on hand and finished my bottle of Peppar! Also salted the rim... *Delish* What a great combo. Thanks for sharing. Cheers ~V
Chill a shot glass with ice or in the freezer.
Empty the shot glass from ice and water.
Pour absolut peppar, tequila and tomato juice into the shot glass.
Garnish with a lime wedge.