Ww Vanilla Biscuits (Cookies)
A good basic biscuit to go with a cup of tea. I love the texture the custard powder gives them. At only 1.5 points each they are a great treat. Australian measurements used.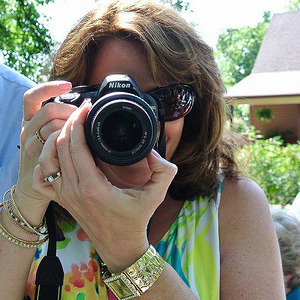 Soft, yummy "big" cookies for WW cookies! I got 26 cookies which made them only 2 points plus each. According to the recipe builder on the WW site, if you only get 24 cookies, it is 2 points plus for 1 cookie but 5 points plus for 2. I substituted a small box of instant vanilla pudding for the custard powder. I also didn't have self-rising flour so I used the appropriate equivalents of baking powder, salt and regular flour. At first, they were a little salty. As they sat, that seemed to mellow out a bit. Not sure if it because I use sea salt or if Australian self-rising flour has a different ratio of salt. Next time, I'll use less. I used just a tad more than 8 Tbls. of Land-O-Lake's light butter to get the 120 grams. (Maybe the Australian light butter isn't salted?) The almonds were a nice touch. Would be interested to try the recipe with other pudding flavors and extracts for a variety of flavor combinations. Thanks for posting! I liked having cookies at my party that I could enjoy too without blowing my point allowance for the day!
Preheat oven to 180 deg C (356 deg F). Line 2 trays with baking paper.
Into a medium bowl sift together the SR flour and custard powder. Stir in the sugar.
Using your fingertips, rub the butter into the dry ingredients until the mixture looks like soft breadcrumbs.
Combine the milk and vanilla essence then stir into the mix. It should form a firm dough.
Drop 2 teaspoons of dough in heaps onto the the prepared trays. They will spread so allow space between biscuit. Lightly flatten with fork then sprinkle with almonds. Press lightly to adhere.
Bake for 10-15 minutes or until golden on the bottom.