Ww Turkey and Cheddar Burgers (7 Points)
Nif_H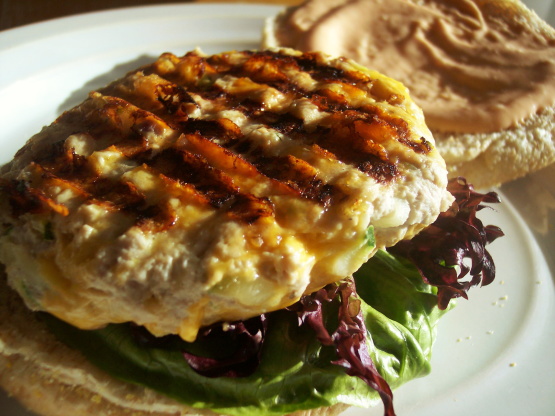 Juicy, full of flavour,and not that bad for you either.....!! I sometimes serve these in a low fat flour tortilla that has been quartered..just for a change!
Combine turkey,zucchini,cheese,onion,salt and pepper in a bowl.Shape into four patties.I wrap mine in cling film,and chill them for 30 mins or so to firm up.
Heat a nonstick ridged grill pan over medium low heat.Grill the patties until browned on the outside and no longer pink in the middle (about 7 mins on each side).
Whisk together the ketchup and mayp in a small bowl.
Layer the lettuce,burgers and tomato in the bottom of the buns,top with ketchup mixture,then the bun tops.