Redsie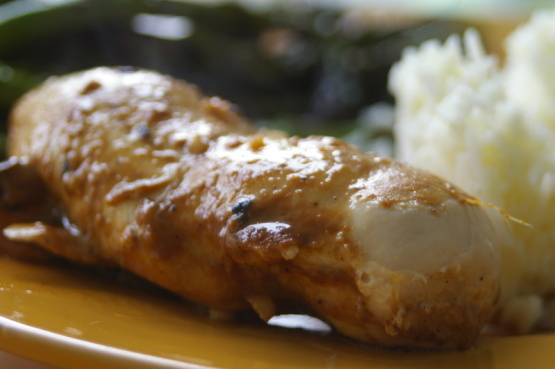 Incredibly quick and easy chicken dish,and love the fact that you can produce a good healthy and low fat dish with minimal ingredients and minimun effort. Next time,I think I might throw some chopped chillies in there,just for a little zing. I actually felt quite virtuous eating this ,knowing that I wasn't going to pile on the pounds,but that I wasn't cut back on flavour either. Thanks Redsie.Made for Newest Zaar.
Place chicken in nonstick baking pan. I.
In 1-cup glass measure, combine remaining ingredients; pour over chicken.
Cover and refrigerate at least 1 hour.
Preheat oven to 350°F
Uncover chicken; bake 15 minutes; turn and bake 10 to 15 minutes longer, until cooked through.