Ww Southwestern Chicken-Bean Salad
Prep 20 mins
Cook 25 mins
This is a recipe from Weight Watchers. It's great in the summer and can be made up very quickly. The refreshing taste of the mexican flavors with the cilantro and lime will really excite your taste buds.
Directions
Combine scallions, peppers, beans and corn in large bowl; toss until well mixed.
Add lime juice and oil to bean mixture; toss to coat.
Add chicken, taco seasoning and cilantro; toss.
Top with sour cream and serve.
Most Helpful
Absolutely great recipe and keeper. Both me and my husband loved it. Thank you Mary K.W.<br/>This is a keeper!!!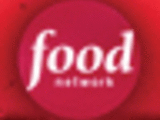 Amazing chicken salad! I used pinto beans instead of black beans and made some flour tortillas to put on the side. I also put some ranch on top and my guests raved about it and there was not anything left!
this was really good, honestly i kept putting off making it because i didn't have high hopes. Yeah, this is a keeper, make it just as stated but substituted red onion for scallions. Thanks for the recipe!