teresas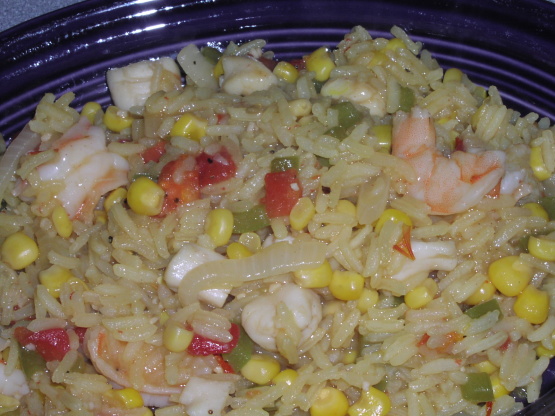 This is out of a 2000 WW Cookbook called "Simple & Classic Homecooking". This is really easy to prepare and a great tasting dish. It has 6 WW points. Hope you enjoy!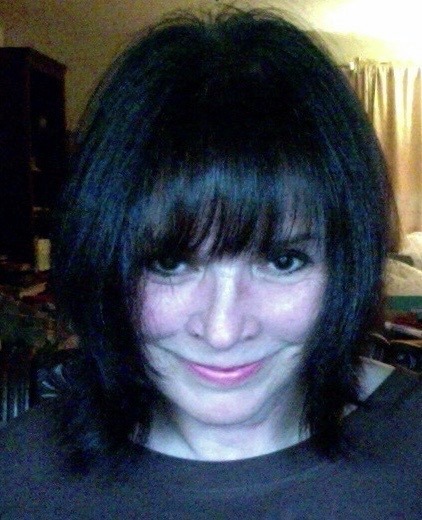 I made this exactly as written except for two bonehead shopping mistakes on my part! I thought I had enough chicken broth at home and didn't, so I had to use 4 cups of chicken broth and 2 cups of vegetable broth. Mistake #2 was that I can't read my shopping list, and forgot to buy the can of Mexicali corn, so I had to substitute a cup or so of frozen corn kernels. Anyway...despite my screw-ups, this was a lovely meal, and one I will definitely make again.
Combine first 4 ingredients in a medium saucepan.
Bring to a boil, reduce heat, and simmer 10 minutes.
Meanwhile, heat olive oil in a large nonstick skillet over medium-high heat.
Add green pepper, onion, and garlic; cook 3 to 5 minutes, stirring constantly, until lightly browned.
Add rice and cook 1 miunute, stirring constantly.
Stir in broth mixture and simmer, uncovered, 20 minutes, stirring occasionally.
Stir in shrimp and remaining ingredients.
Simmer, uncovered, 10 minutes, or until liquid is absorbed.
Remove from heat; cover, and let stand 5 minutes.