Ww Garlicky Lemon Scallops 4-Points
Nif_H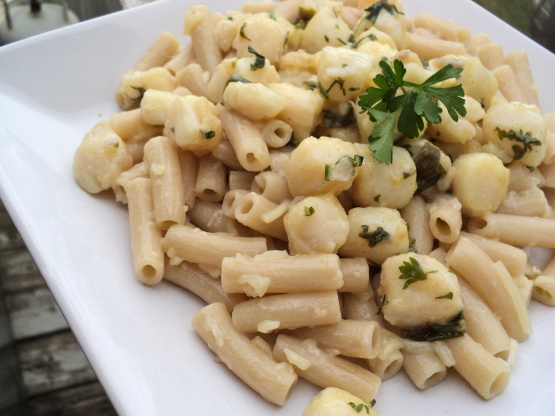 From the Weight Watchers cookbook called "Cook it Quick" Make sure to pat the scallops dry before you mix them with the flour and salt. That way they won't soak up too much flour. You can substitute smaller Scallops just make sure you adjust the cooking time. You don't want to overcook them or they will become tough and rubbery. I like to serve this with Ww Linguine With Herbed Butter 5-Points.

Added lemon zest and some wine. Not wonderful, but ok.
In a large nonstick skillet, heat the oil.
In a medium bowl, toss the scallops with the flour and salt.
Transfer the scallops to the skillet; add the garlic, scallions, and sage.
Saute' until the scallops are just opaque, 3-4 minutes.
Stir in the lemon juice and parsley; remove from the heat and serve at once.