Ww Dijon Fish Fillets - 2 Pts.
2Bleu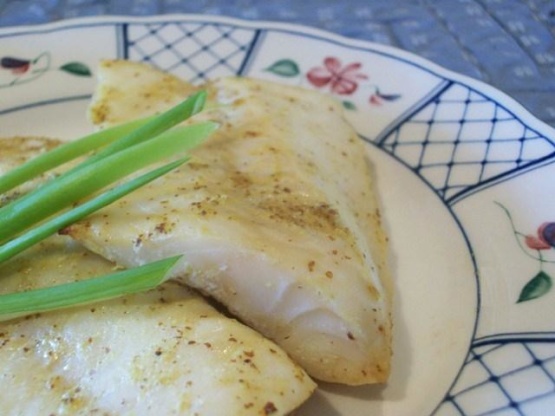 This is from a WW cookbook called "15-Minute Cookbook" dated 1998. I have notes in it saying "really good". Dijon mustard has a strong, distinctive flavor. You can us honey mustard, sweet-hot mustard, or spicy mustard. Enjoy!

Top Review by awalde
I tagged this recipe because I was sure that I would love it an it was an ideal quick meal for week days dinner. The other reason was that I already tried several recipes posted by Teresas and all of them were delicious and light! I used frozen salmon filet which I prepared as described, that only change I had to make was to let them cook a few more minutes as this had to be defrosted before. The result was amazing, the fish was tender and moist and the crust super delicious
Heat oven to 450 degrees.
Arrange fillet in an 11X7 inch baking dish coated with cooking spray.
Combine mustard, lemon juice, and Worcestershire sauce, stirring well; spread mixture evenly over fillet.
Sprinkle breadcrumbs evenly over fish.
Bake, uncovered, at 450 degrees for 12 minutes or until fish flakes easily when tested with a fork.
Cut fillet in half, and serve immediately.