Ww Crispy Barbecued Sweet Potatoes
Prep 10 mins
Cook 20 mins

These easy-to-prepare sweet potatoes pack a big flavor punch. This is out of a Weight Watchers cookbook called "Best of Weight Watchers Magazine" There is only 1 point per serving.
Directions
Spray the grill rack with nonstick spray; prepare the grill for medium-hot fire.
Combine the ketchup, Worcestershire sauce, vinegar, mustard, and pepper in small bowl; mix well.
Brush the potato slices on both sides with the ketchup mixture.
Grill the potatoes 5 inches from heat, turning frequently and brushing with the remaining ketchup mixture, until browned on the outside and tender when pierced with a barbecue fork, about 8 minutes.
Reviews
Most Helpful
I loved being able to grill the sweet potato slices! I had a little problem getting them cooked soft enough without burning. I might use indirect heat and cook a bit longer next time. Also, personal preference, I might add less vinegar and more ketchup. I'll be making these again. Thank you!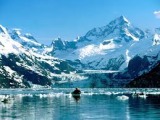 Great sweet potatoes, indeed ... grilled them I made a little bit extra sauce with 1 tablespoon tangy BBQ sauce, and 2 tablespoons ketchup.. turned out very nice, and with some extra sauce we cut the potatoes up, and used as a dipping sauce

Loved being able to cook these on the grill alongside my meat! My grill was at medium for the chicken, but the potatoes seemed to want to burn before getting quite soft enough. (Tried to photograph the ones that weren't too brown!) I really enjoyed this different sweet potato recipe, and loved the fat content!